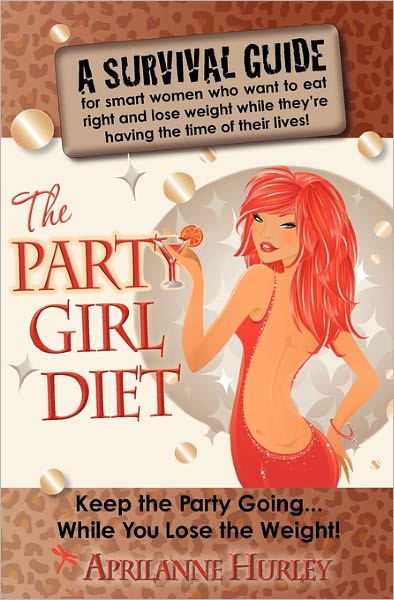 With FREE 2-Day Shipping, Special 4-for-3 Book Offers on Amazon – and delicious NEW pricing…'Tis the Season to "Keep the Party Going While You Lose the Weight" with The Party Girl Diet's Holiday Sale:
Party Girl Diet Kindle/E-Book is just $3.98 – Limited Time Only (Over 50% Savings)!
Party Girl Diet Book is the perfect "gift  for self-gifting" at just $9.88!
The Party Girl Diet delivers the BEST of the Top 3 Rated Diets in the US For Overall Health and Heart-Health in One Easy & Delicious Lifestyle.
At Last, a Healthy Lifestyle That Let's You:
Eat Chocolate
Drink Red Wine
…and Enjoy a Wide Variety of Delicious Foods AND LOSE WEIGHT While You are Having the Time of Your Life.
Based on the most trusted nutrition and fitness research – the Party Girl Diet is your secret weapon to lose weight while you're having the time of your life.
Click here to review special offers on The Party Girl Diet through Amazon
Aprilanne Hurley SFN is a Certified Specialist in Fitness Nutrition, author of The Party Girl Diet, and Series Creator/Host for California Living, the Bay Area's original lifestyle show featuring California's trends in food, travel, and healthy living.  
Hurley's book, The Party Girl Diet is a healthy, sustainable lifestyle plan combining groundbreaking health and nutrition research with Hurley's penchant for good living to deliver a revolutionary new diet and lifestyle that lets you  "Keep the Party Going" While You Lose the Weight."