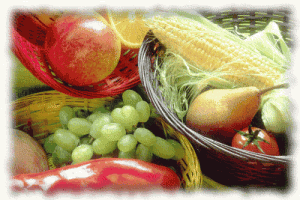 Deadly Sin of Dieting #3:  Restrictive Dieting.  
Any diet that only allows you to eat certain foods such as grapefruits, cabbage soup, etc., or  a diet that has you avoid certain foods or entire food groups such as carbs in order to lose weight is a fad-diet.  
The 3rd installment in Party Girl Diet Author Aprilanne Hurley's Series:   7 Deadly Sins of Fad-Dieting, this article focuses on the perils of eliminating healthy foods and/or entire food groups such as carbohydrates from you eating plan.
One of the top reasons to avoid this type of "restrictive" fad-dieting maneuver is, that in addition to setting you up for potential health concerns depending on the food group(s) you are avoiding, it is not a sustainable way to live.  Research shows that when a dieter goes back to their old , unhealthy eating habits, the effects of "yo-yo dieting" will kick in – and the weight  lost on the fad-diet will most likely come back.
"When it comes to healthy weight loss and weight maintenance, there really is no magic bullet," say Party Girl Diet author Aprilanne Hurley.  Hurley adds, "The most effective and healthy weight loss plan will include regular exercise, and the ability to enjoy foods from all of the food groups in moderation. " 
Hurley has appeared on ABC, CBS, NBC, and FOX networks to discuss her Party Girl Diet's revolutionary healthy and sustainable eating plan and lifestyle that let's you "keep the party going" without the deprivation and food restrictions typical of fad-diets.  It is an easy to follow and enjoy plan combining the consumption of whole foods and simple, easy to do exercises.
For your ultimate health and wellbeing – it's time to avoid yo-yo dieting, diets that say you don't have to exercise to lose weight, and diets that tell you to avoid certain foods or entire food groups.  It is time to discover how to  lose weight and keep it off forever with The Party Girl Diet.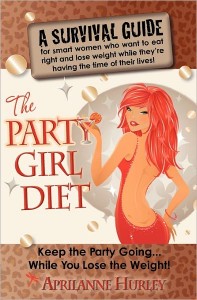 The Party Girl Diet book and Kindle Edition are available on Amazon so you can "Keep the Party Going…and Keep the weight Off" this holiday season.