Party Girl Diet Author Aprilanne Hurley reveals she has been secretly having an ongoing love affair…
…with dark chocolate.  When asked what the attraction is Hurley offers, "in addition to being delicious, sensuous, and a bit on the decadent side, dark chocolate is a healthy party girl diet treat containing anti-oxidants and properties that boost 'feel good' endorphins – producing brain chemistry reactions similar to when you fall in love."
The perfect make-ahead dessert for parties and picnics – your family and friends will love you for making  The Party Girl Diet's Famous Skinny Fudge™ for them, which is 1 of 2-Weeks of super skinny 10-Minute recipes in The Party Girl Diet book.  
The Party Girl Diet delivers the BEST of the Top 3 Rated Diets in the US For Overall Health and Heart-Health in One Easy & Delicious Lifestyle!
To help promote healthy hearts & lifestyles The Party Girl Diet Book @ just $10.98 and the Party Girl Diet Kindle Edition is just $4.98 (38% savings) on Amazon for the month of February ~ National Heart Health Month.
IMAGINE IF YOU COULD:
Lose up to 5 pounds in 3-Days, continue to lose weight at a healthy pace  - and keep it off forever!
Torch More Fat & Calories in Less Time and with Less Effort – without stepping foot in a gym!
Cook easy, tasty, heart healthy 10-Minute Meals your whole family will enjoy…
YOU CAN- with The Party Girl Diet!

(The Kindle Edition also works as an e-book for smart phones, computers, laptops, etc.)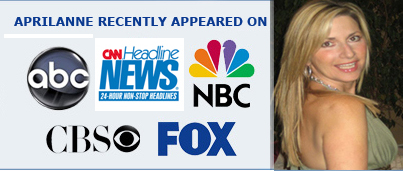 Party Girl Diet author Aprilanne Hurley originally premiered her famous Skinny Fudge Live on KGMB & KHNL along with some other easy and delicious dishes in The Party Girl Diet Plan.