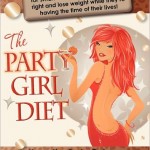 Your Super Bowl  party will go down in history as the best Super Bowl party ever with Party Girl Diet author Aprilanne Hurley's Super Bowl Party Playbook – a healthy line-up of easy and delicious Super Bowl party recipes in your game plan.
Get your Super Bowl party started with Party Girl Diet's Super Abs Playbook "Skinny" Guacamole Recipe that offers a sexy abs twist.
Everyone loves Guacamole, and while it can be a healthy party starter, too much of it can be, well…too much.  Party Girl Diet™ comes to the rescue for your Super Bowl party with the Super Abs Playbook's healthy twist on the traditional Guacamole Recipe that everyone will love.  You don't have to tell them it's healthy…it'll be our secret.
Looking for Super Bowl party finger foods to keep your Super Bowl party going?  The Party Girl Diet Super Bowl Party Playbook has a few "party plays" you'll want to score.
Check out our line-up of Super Bowl party food recipes below to "keep the party going…and keep the weight off:"
Party Girl Diet Super Abs Playbook Hot Wings Recipe
Party Girl Diet Artichoke Salsa
Party Girl Diet "Super Bowl" Chili
Crab Cioppino – Perfect dish to serve a crowd
Party Girl Diet Mini-Meatballs & Fresh Tomato Sauce
Party Girl Diet No-Bake Skinny Fudge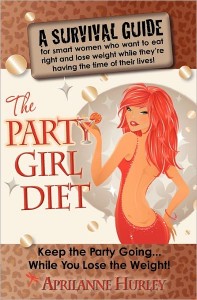 With the Party Girl Diet™ Super Bowl Party Playbook recipes, you can serve up healthy and delicious party foods without sacrificing flavor.  Keep the Super Bowl party going by including any or all of the above Party Girl Diet™ recipes in your Super Bowl party food line-up.
Cheers to a super fun and healthy Super Bowl party with the Party Girl Diet Party Playbook on your team!