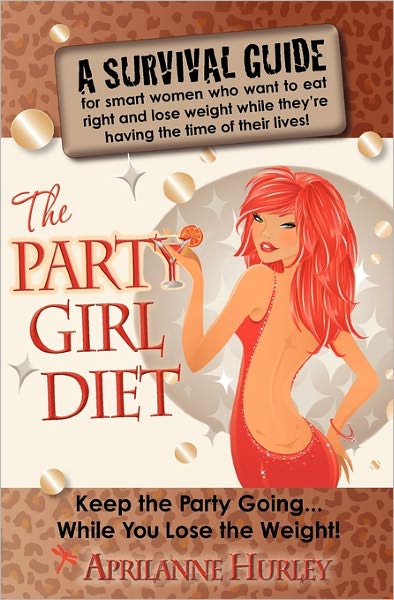 Hungry for a "Holiday Survival Guide" that will help you "keep the party going" this holiday party season?  Party Girl Diet™ author Aprilanne Hurley comes to the rescue with her signature healthy "hangover cure" breakfast from the Party Girl Diet's NEW Socialite Diet "Same-Day Nutrition Solutions" Kindle featuring the following Eggs Benedict Recipe with the Party Girl Diet's signature 2 minute "Mock-Holendaise" Sauce Recipe created especially for the Socialite (on a diet) in all of us:
Here's the skinny on how to cure a hangover fast with the Socialite Diet's Signature Hangover Cure Breakfast on those mornings when you need to feel better and keep the party going:
First, top 2 pieces of lean Canadian type bacon with 6 – 8 spears of broiled (or steamed) asparagus and 2 poached eggs, and add fresh black pepper and sea salt to taste.  You can also go with the traditional toasted English muffin as the base (pictured on left) if you are cool with eating that many carbs.
Why asparagus?  Research shows the asparagus super charges certain enzymes that help break down alcohol in the system.
Eggs to the rescue: The cysteine, an amino acid in eggs will also help detoxify the body of hang-over causing toxins.
Want to really nix the effects of alcohol in your body? Make the following Socialite mock-hollandaise recipe to top off your Eggs Benedict and you'll be giving that hangover a 1-2 nutritional punch that will make you and your body feel better due to a bioflavanonoid in turmeric that in addition to the cysteine in the eggs helps eliminate the toxins alcohol consumption produces.  Plus, it really makes the Socialite's Eggs Benedict-light taste yummy and satisfies the craving for fattening food …which is a side-effect many people experience with a hangover. The following Socialite Diet™ Mock-Hollandaise Sauce Recipe is fat free, only takes 2 minutes to make, remarkably resembles the fat laden real thing…and is "just what the doctor ordered" to keep the party going:
Socialite Diet's Mock-Hollandaise Sauce for Eggs Benedict-lite:
In a small glass (microwave safe) bowl combine:
1/2 cup of fat free, plain Greek Yogurt (Replaces eggs, milk and butter = no fat!)
1 Tablespoon of your favorite mustard
Dash of hot sauce (literally just a dash okay since it also adds mucho sodium) or dash of red pepper (cayenne)
1/8 tsp. Cucurmin (AKA: Turmeric)
2 Tablespoons fresh lemon juice
Fresh cracked black pepper and sea salt to taste
Method:
Combine all ingredients in bowl and mix to blend well. Pop in the microwave for about 30 sec – 1 minute + or heat on stove top until heated through. Be careful not to over-cook it, the idea is to just warm it up and keep its thick, creamy consistency. Serve immediately on top of your Socialite Diet Eggs Benedict-lite.
Prefer your hangover cure to be of the liquid variety?  While the "hair of the dog" concept to drink a Bloody Mary is just a wives tale and can potentially make your hangover worse, for a hangover cure that will work – you can always shake up one of the Party Girl Diet's "Morning After Mocktails" which has been featured on ABC, CBS, NBC and FOX networks as a super effective hangover cure from the Party Girl Diet book available on Amazon.com.
Until next time…keep the party going ~ Aprilanne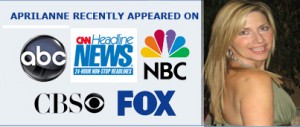 Aprilanne Hurley SFN, CLFC is a Certified Specialist in Fitness Nutrition, Certified Lifestyle Fitness Coach, author of The Party Girl Diet, and series creator and host of  California Living™ - California's original lifestyle magazine TV show featuring California's trends in food, travel, and healthy living.  Hurley's Party Girl Diet is a healthy, sustainable lifestyle plan combining today's groundbreaking health and nutrition research with Hurley's penchant for good living to deliver a revolutionary new diet and lifestyle that lets you  "Keep the Party Going" While You Lose the Weight."  Check out Aprilanne Hurley's NEW Super Abs Playbook and Socialite Diet Kindle Editions on Amazon.com